Messari News Week - Messari Academy
learn lots, stack sats, beat the bear, etc.
Your daily snapshot from our OnChainFX markets dashboard.
Community, Community, Community, Community…
Over the past few months, our Community Analysts have been hard at work completing "resource pages" covering terms and concepts for anyone looking to learn more about crypto.
These pages cover basics such as hash power, scaling solutions like lightning network, and more technical topics like hashed timelock contracts (HTLCs).
We've finally compiled them all in one place to create the backbone for the new Messari Academy, your go-to resource for important terms and concepts about crypto. We'll update this regularly, and would love to hear your feedback.
If you'd like to make edits to existing pages or add to the library reach out to research@messari.io with some details, and help us level up the industry.
***
Ugh, meanwhile: did I mention that full historical price downloads are now a thing on all Messari asset profiles?
Free.
Advanced filters are available for the 301 level crypto investors out there, though, for those who would like to pay for this sweet service.
Otherwise, free.
It's kinda like a crypto research and data site for adults. Right?
-TBI
P.S. Share. Subscribe. Spread the love. Tweet at me or Messari for requests, feedback, comments, or questions.
---
Messari Compression Algorithm
Content and thoughts from around the web as summarized by the Messari team.
The IEO boom of 2019 was a marked improvement on previous attempts to access the capital markets through the issuance of a digital token - at least from an investor standpoint. The IEO introduced higher levels of third-party due diligence, clearer documentation by issuing teams, and better incentive alignment across fundraise participants as early venture capitalists were no longer receiving massive pre-sale discounts. We also analyzed aggregate returns and found that despite massive spikes in the first week and sustained returns over the first 30 days, only a quarter of IEOs are currently up from their original offering price.
Read the full report here.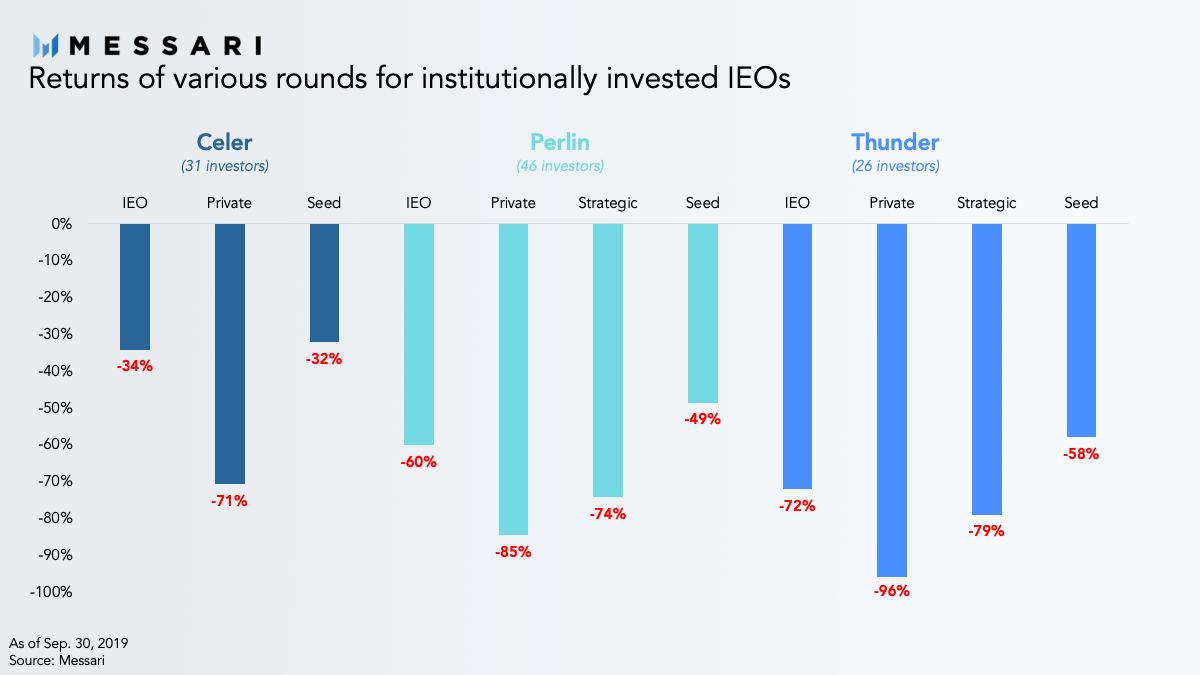 Send me the link, your twitter handle and your best imitation compression algorithm write up. If I like it, I'll include your bit next issue (with attribution).
Should your colleagues read daily? We now offer discounts for corporate access. Email us, and we'll onboard your whole team.