Messari's Weekend Reads - Issue #52 😎
reading, sleep, and self-care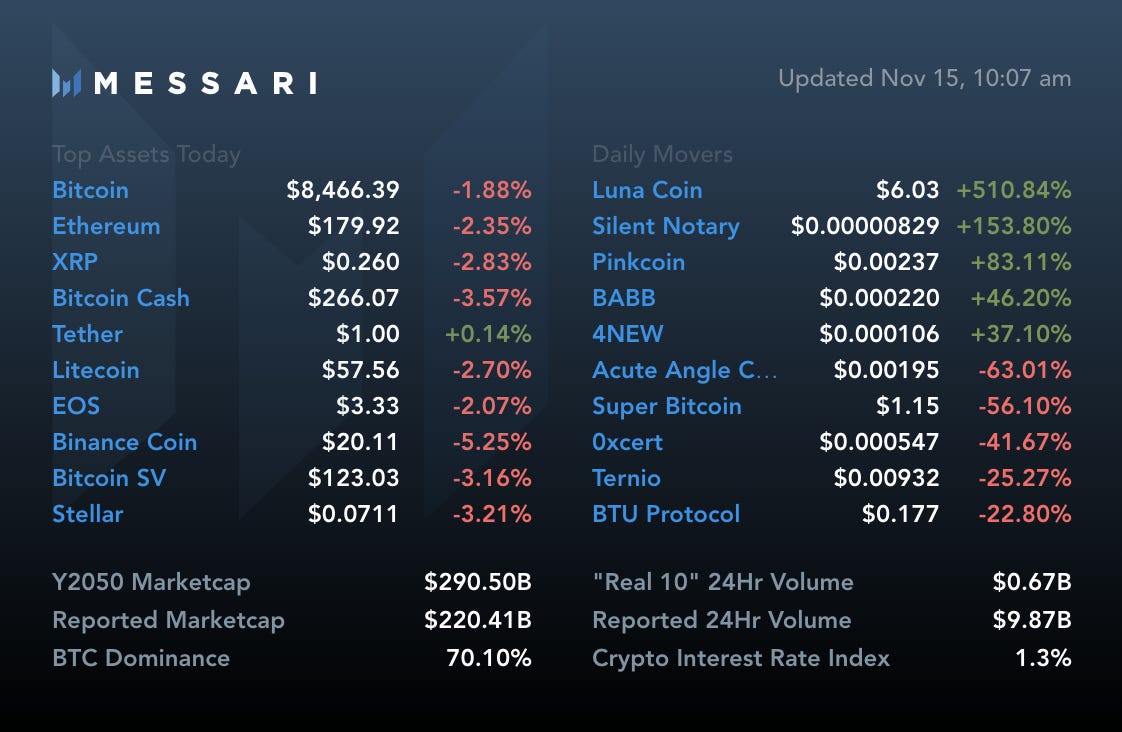 Weekly Wrap:
I subbed in on Pomp's Off-the-Chain newsletter this morning with some thoughts on the fundraising process for crypto companies in 2019. I provided some nuggets of feedback from our various investor conversations in Q2 and Q3.
Check it out if you want the gory details on what it's like to run a process that begins with 80+ investor conversations and ends with a lead + 14 other supporting investors in a cooler seed/small Series A market.
I also sat down with my friend, Tom Shaughnessy, from Delphi Digital for his excellent Chain Podcast. He had to add the explicit mark for iTunes because I lack self-control when it comes to talking about the lack of common sense in crypto. One of my favorite pods to date, and Tom is a great interviewer.
Enough about me, though. The other thing you absolutely must read this weekend (aside from all of our weekend reads below), is this epic "state of crypto" presentation from the CoinShares team. Meltem has also been writing weekly (and the first three posts have been fire), but there are some gems in the 134-page beast of a presentation her team just published.
My top highlights:
1) Millennials are inheriting the earth and they care about digital gold more than just about any other asset.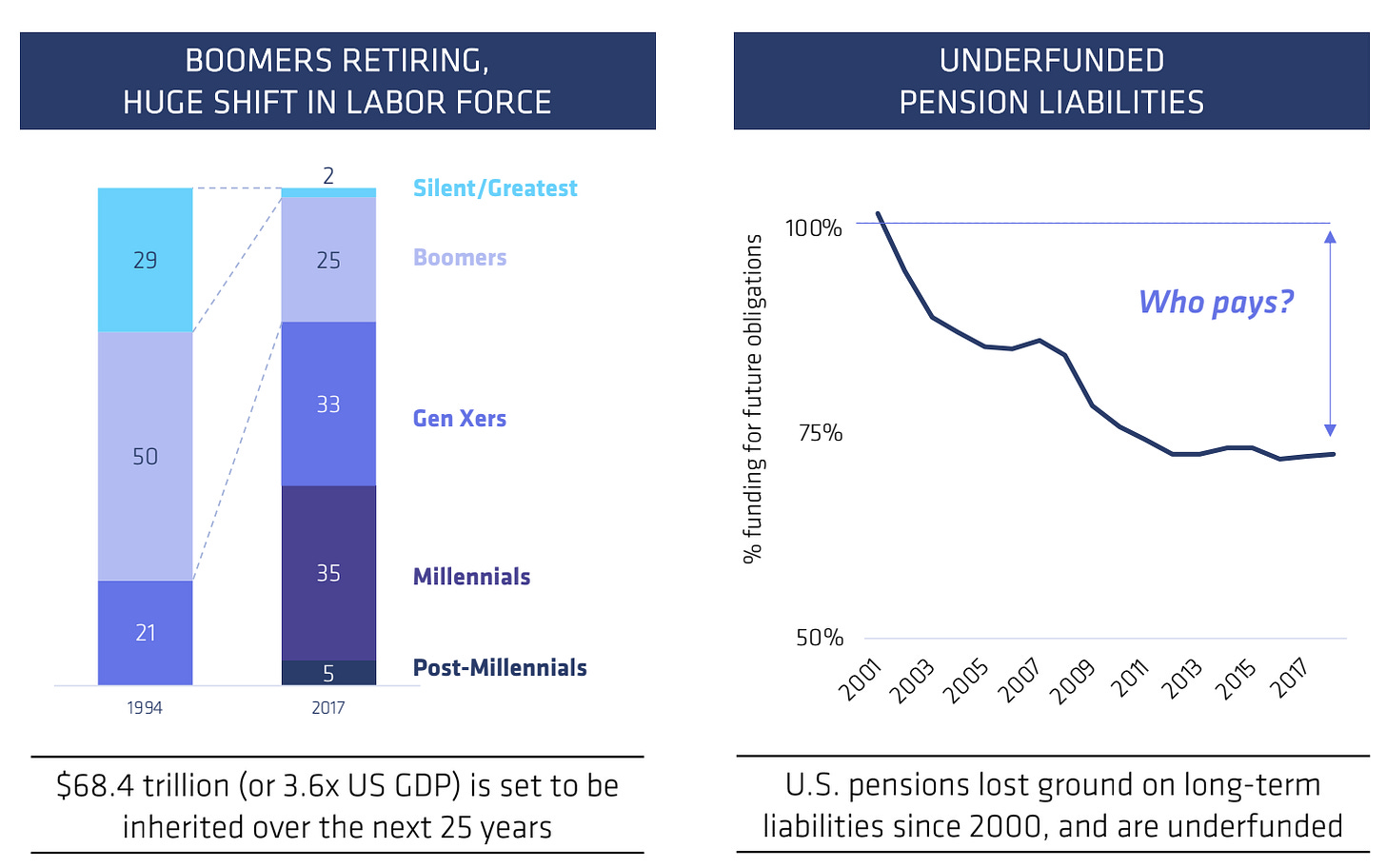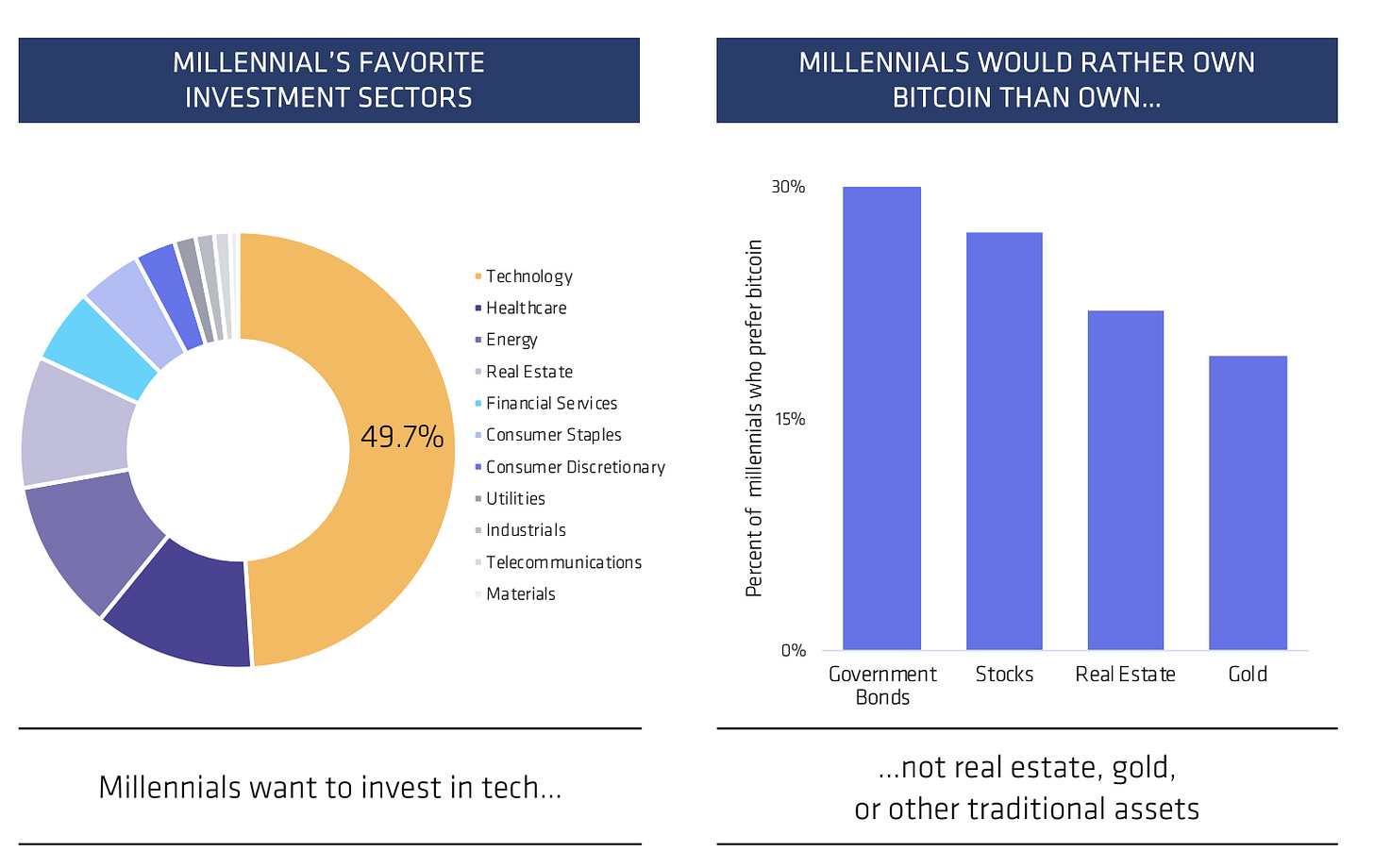 2) Store of value *is* this industry's killer app. And it will be until proven otherwise (if ever). Disrupting money - the underpinning of all financial services - is a big enough use case to capture and seize from nation-states.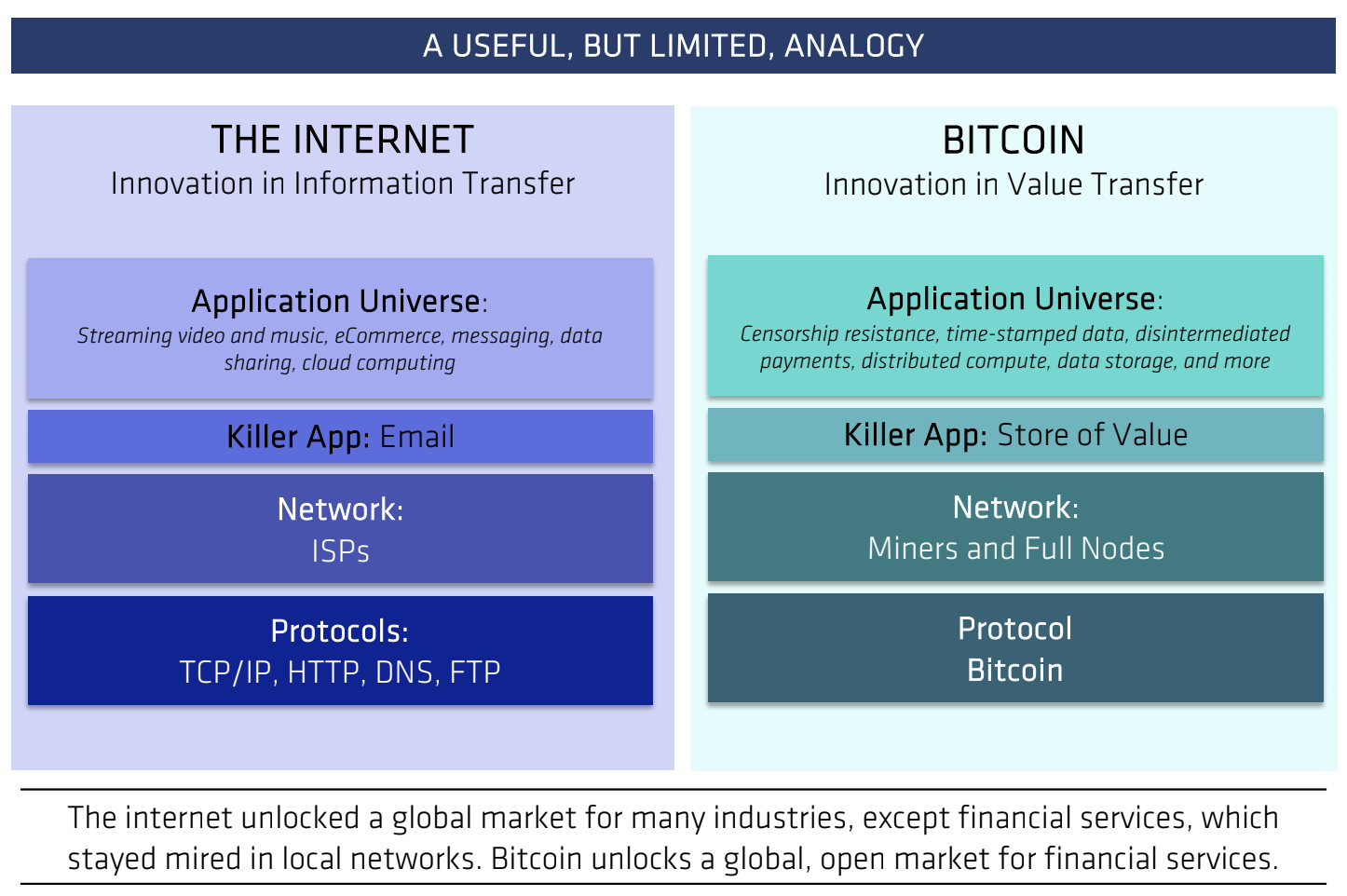 3) Decentralization has been performance theater. I agree with this, although I'm not convinced that development concentration is a major concern for more adversarial-minded communities such as bitcoins. More worried about identifiable node and miner/ validator concentration in any one geopolitical region (e.g. China) than any other part of the the "decentralization" challenge.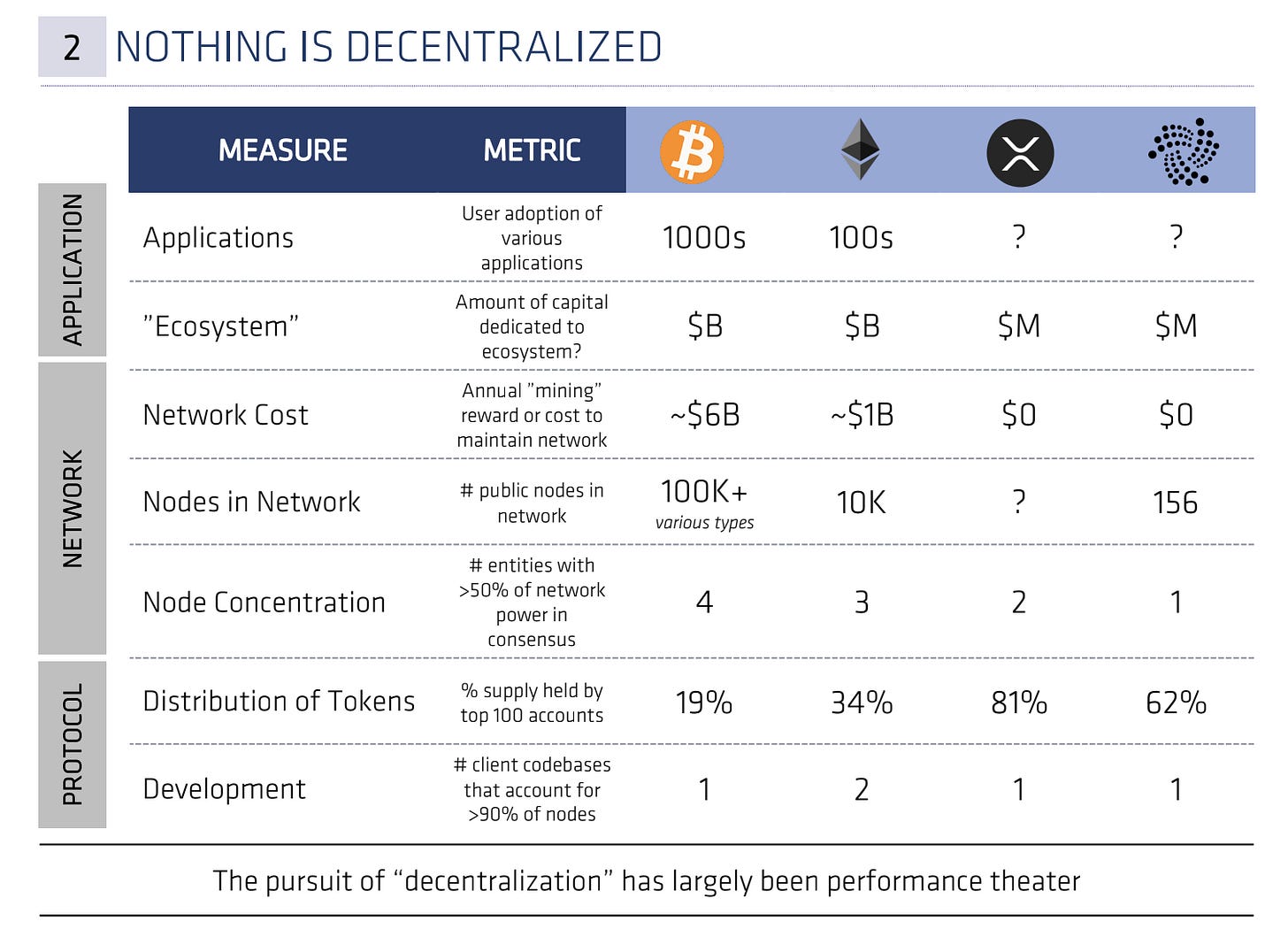 Enjoy the full epid read here. and have a great weekend!
-TBI
Weekend Reads:
Your daily snapshot from the Messari screener.
Have a good weekend y'all.
P.S. Share. Subscribe. Tweet at Messari for feedback, comments, or questions.
---
Messari Compression Algorithm
Content and thoughts from around the web as summarized by the Messari team.
🤔At Consensus Invest, U.S. Commodity Futures Trading Commission (CFTC) chairman Heath Tarbert hinted the government agency is thinking about classifying Proof-of-Stake (PoS) tokens as securities. This view would complicate many existing and soon-to-launch blockchain networks that selected a PoS consensus mechanism over its Proof-of-Work (PoW) predecessor. Tarbert clarified his position by adding "[m]ining is, by its very nature, more decentralized as compared to a stake which reduces energy costs by giving it just one validator or a line of validators." Tarbert's statements put Ethereum ($ETH) directly in the spotlight, as the premier smart contract platform aims to transition to a more eco-friendly PoS design.
Why it matters:
The SEC and CFTC previously stated they do not consider ETH as a security in its current state. The government agencies reached these suggestions after studying Bitcoin's PoW-based network and level of decentralization for years before applying their process to Ethereum. PoS is a new (and therefore scary) model regulators still need to wrap their heads around. Judging by Tarbert's comments, they are still a little off in their assessment. PoS elects a single validator to propose a new block akin to an individual miner winning the PoW hash race. The specifics of PoS are more complicated and still in development, so do not expect any guidance from the SEC or CFTC anytime soon.

Tarbert also said, "America needs to lead" in crypto regulation but do so in a way that encourages innovation. Contrary to this thought is labeling all PoS tokens as securities, which will further push innovations in crypto overseas.
💰Compound, a leading DeFi protocol with over $125 million loans originated this year, raised $25 million in a Series A led by a16z crypto with allocations from Bain Capital and Polychain Capital. CEO Robert Leshner said he plans to use the fresh capital to make the service more available to ordinary people by integrating with popular exchanges, custodians and wallets.
Why it matters:
Interest rates that are multiples higher than existing alternatives represent an opportunity to bring in a large non-crypto native market into the ecosystem. The biggest hurdle is making consumers feel comfortable with using these systems which can be accomplished by integrating into these more user friendly interfaces.

As global interest rates are at historic lows and trending more into negative territory, people will start to rethink their savings accounts and DeFi protocols will likely gain more attention.
Did I miss something?
Send me the link, your twitter handle and your best imitation compression algorithm write up. If I like it, I'll include your bit next issue (with attribution).
Should your colleagues read daily? We now offer discounts for corporate access. Email us, and we'll onboard your whole team.