Messari's Weekly Wrap Up 😎 - Unqualified Opinions
self care, sleep, good content, and new features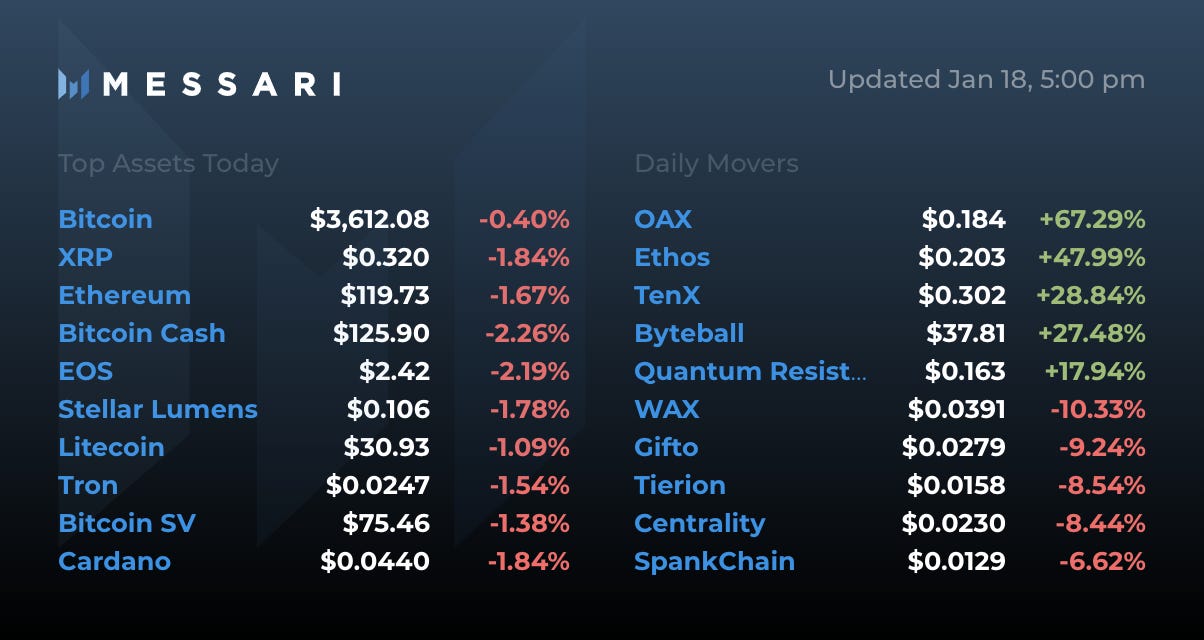 Your daily snapshot from our OnChainFX markets dashboard.
Missing the daily dose of crypto? Our paid subscribers got short, sweet debriefs on Veil, Grin, and Lightning Network this week. Join them:
It's Friday!
We're keeping things light and teeing up our weekend reads and some new site features.
📚 Messari's weekend reads:
🚨 New features on messari.io:
We've been hard at work adding features that help bring transparency and smarter decision making to the cryptoasset space.
Here's what we have rolled out recently:
Day mode
For all of you that missed day mode after the recent OnChainFX upgrade, don't worry, its back!

Head over to the OnChainFX dashboard and choose "switch to day mode" on the right hand side.
Blockfolio integration
Our curated news feed is now available for all Blockfolio users. Simply click on the explore tab in the app and chose Messari from the RSS feed.
New investor information
We recently integrated a set of over 1,000 new funds and investments in crypto projects. Click on an asset, head to the profile, and get a comprehensive overview of which funds invested.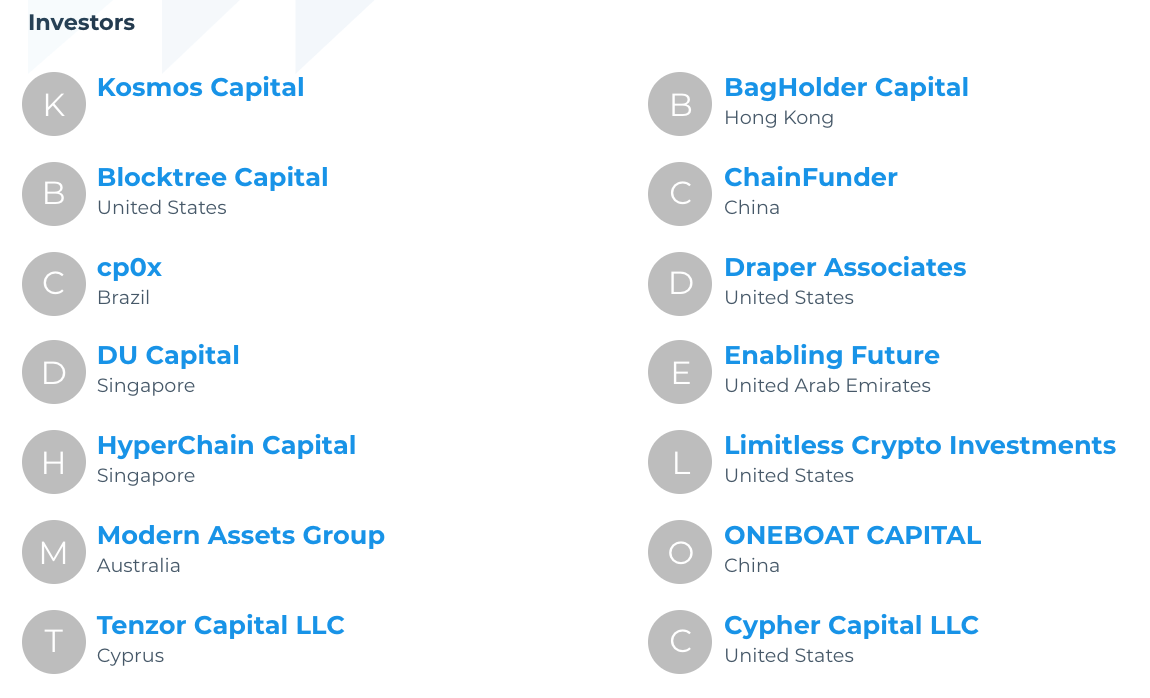 A special shoutout to Florent Moulin providing the data. Make sure you give him a follow on twitter. The guy's a grinder.
Let us know what you think of the new features and this newsletter. Have a good weekend, y'all.
- The Messari Team
P.S. Share. Subscribe. Tweet at Messari for feedback, comments, or questions.
---
Messari Compression Algorithm
Content and thoughts from around the web as summarized by the Messari team.
🤝 [Analysis] Handshake is attempting to make the Internet more open - Steven Zheng
Handshake is looking to replace the hierarchical DNS internet infrastructure by taking a page from Bitcoin's book: use a distributed ledger, some light smart contracts, and incentives, and good things could happen. From the basic URL all the way to the root zone file (.com., .net, .gov), the internet revolves around domain name ownership. Internet Corporation for Assigned Names and Numbers (ICANN) dictates which central authorities control the root services today, but Handshake wants to do away with this power tower, and replace it with a blockchain registry and bidding system called Covenant. All Handshake domains will soon be available via public bidding under the Vickrey Auction system (which seals bids until the auction is over) using Handshake's HNS token. The result could be more transparent control over the internet's basic navigation. (share or read more)
🔎 [Analysis] December 2018 Exchange Trends Review - CryptoCompare
A short summary from CryptoCompare's December exchange review identifies market concentration (the top 10 exchanges have more than 60% of total spot market volume), regulatory arbitrage (Maltese-registered exchanges represented the majority of trading volume), and the continued move to crypto trading pairs (crypto-to-crypto exchanges represented three quarters of spot volume) as major trends. (share or read more)
Quick Bits (Don't read that, I read it for you)
Choke Points (Exchange News)
Startup Signals (ICOs, Cryptos, and Startups)
The Powers That Be (Legal/Reg/Policy)
Did I miss something?
Send me the link, your twitter handle and your best imitation compression algorithm write up. If I like it, I'll include your bit next issue (with attribution).
---
Podcast Recap
🎧 ICYMI last week Ryan (TBI) and Arjun Balaji sat down for over an hour to discuss what they see happening in the industry during 2019. If you are a subscriber, make sure you have caught up on our two part series and check out Arjun's theses for 2019.
You can view the full video here and as always you can listen and subscribe to all of our podcasts— on Apple Podcasts here, Spotify here, and Google play here.
Shameless Plugs
We want your feedback!
We know Messari can feel like a couple different products right now, and we're working to unify our features into one overarching whole. Head over to our new feedback tool and let us know what you think!
🛠We're Hiring:
Join Our Community: